Out Of Our Minds: The Melissa Auf der Maur Multimedia Concept Album. Its that new level of Nerdery.
It seems as if Musicians are catching on. If you make your album interactive and interesting, they will come. Give the fans extras, and they will follow. Keep the Nerds Geeked, and we will spend our Nerd Money. Perfect example of this? The recent Jake One/Freeway effort. It's the perfect example of stimulating  your fan base and keeping them interested. And it looks like Ms. Auf der Mar is catching on as well.
Melissa, the true definition of the "Independent Music Artist," has made her return to music since 2004′s stunning solo début "Auf der Maur" with a stunning new Concept/Multimedia Album, "Out Of Our Minds." Overwhelmingly original with ideals and music, Melissa takes you on a musical and mental journey through the depths of her mind and music. She's put in WORK; OOOM (you like that acronym) includes a Short Film that tells the visual story of the music you are hearing, along with its own full Original Score (made with the help of The Entrance Band) and full Graphic Novel Comic. Now if this doesn't appeal to every one of your nerdery senses, I don't know what does.
While Melissa has been kind enough to preview her work via this awesome wigdet (electronic press kit, click on this for a listening), I was blessed enough to get a 5 song preview of the new album. Now I didn't know what to expect… I was thinking this might be a bit too Artsy/Indie for my tastes… but LORD was I wrong. This album is filled with stunning, powerful rock songs that lightly channel that 90′s rock sound I miss so much, with great lyrical contest and some of the best Musicianship I've heard since Kaki King's Mexican Teenagers EP/Junior Release. But what did you expect. Its Melissa Auf der Mar. Shes Legendary in the streets, fams.
When you have a Multi-Instrumental/Multidisciplinary Musician who pulls guest appearances by Glenn Danzig, members of NIN, Helmet/Battles and Priestess…. she might have outdone herself this time around. Giving you tracks like "Lead Horse" and the powerful "The Key…" which has SOMEBODY doing some EPIC syncopated drumwork towards the end of this astonishing song of hers… she's going EXTRA hard musically, and you can hear the hard work, focus and skill dripping from every guitar riff.
And if this is just the PREVIEW… you know she's holding out the good stuff for her actual release. Seriously, if you're liking ANYTHING within the Indie Rock genre, you should really give this LP a listen and let Melissa show you what it's supposed to sound like. And I'm not saying it for my health. The sh*t is good, and I'm genuinely geeked to see the project in full.
Now you still have time to pre-order… her release was originally set for 3.23, but was pushed back to 4.06 (dangit). Meanwhile, you can go ahead and check the press widget I linked you to up there, and the chilling Dark Noir Video for  "Out Of Our Minds."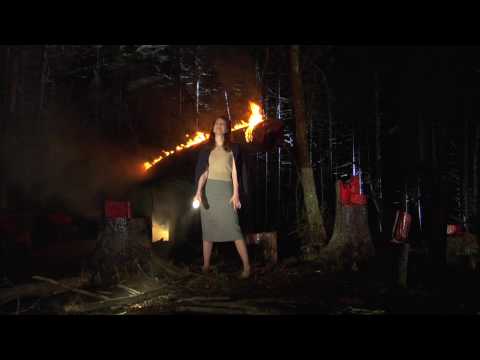 If you don't give this a chance, then get off my blog.
LOL. Joking. But definitely. Check it out. And Enjoy.