I didn't know @PaulCantor made music. Listen to Joy Denalane's awesome "Du Allein" track. Its awesome.
While poking around Paul Cantor's site to find out what hes musically into and to read some of his awesome writings… I was surprised to also find out that Paul is also into music production as well. Who knew? Turns out that Mr. Cantor has already worked with one of my favorites just recently… Ms Joy Denalane. Even though she's from Germany and most of her music is sung in her native language… her voice is exceptional, regardless of not being able to understand most of what shes saying. Retro soul sound that we all know I love, classic yet contemporary… all around good shit.
Since its way to cool for my feeble little words to describe, I'll allow Paul to do that below while you listen to the goodness.
Been meaning to upload this for some time. This is a song ("Du Allein") I produced on Joy Denalane's 2011 German-language LP Maureen, which dropped in the Spring. Honestly the song and album release fell of my radar for a bit, because the whole process of working on it goes back quite a while.

I actually made this beat some time in 2006. I had previously produced "For The Love" on Joy's 2006 LP Born & Raised, and was still making a lot of tracks in that same vein. Except at this point I was looking to scale back the hip-hop vibe— particularly the drums— and make tracks that were more palatable for a vocalist to sing on.

….In all though, I'm happy the song and album was finally released. I haven't made that many tracks like this in a while— the demand is low, and every time someone wants to buy one I get slaughtered on publishing with respect to sample clearances— but it brings back a lot of memories for me. Like, I actually remember finding the sample, how I made the beat, how there were two or three different versions with different drums, what it sounded like before all the instrument parts were replayed, etc. It was definitely one of those beats I listened to a whole lot. I really remember what I was trying to do musically at that point. It was a moment in time.
Well isnt that kickass. Good for you, Paul.
If you were feeling that in any capacity, you should definitely check out her english-based tracks, which are equally as kickass as the german. In particular, the track called For The Love. In it, Joy expresses her disappointment with how music is treated as a means to a financial/celebrity gaining end, rather than musicians and artists out there making music just for the sake of making good music.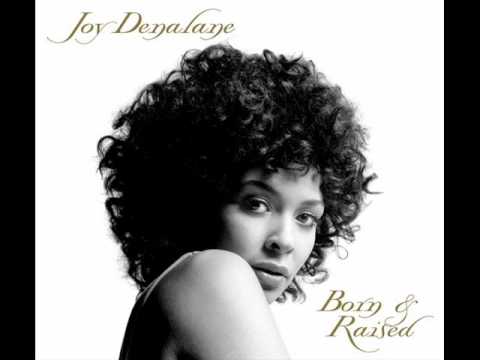 Well done song, really.
Welp, if you want more from Paul, you can head to his website. Click here if you want to find out more about Ms. Denalane… and have fun while you do it.