Yuna: Video – Live at Pasadena Summer Music Festival | Performing Live at Amoeba Music 6.26. Links:
I love how music works sometimes.
I've been in love with Yuna and her distinctive voice and style for a while. Her single 'Live Your Life" is a powerful self affirmation and dedication to being yourself and living the life of your dreams without fear. It fell in my lap one night on a long flight to New York; its theme of chasing your dreams falling right in line as to what life is like for me in this moment. A personal, uplifiting theme song of sorts. So when it came on while I was veggie shopping at Fresh and Easy and my heart instantly melted, I found myself surprised to be geeking out the way I was. Something compelled me to tweet about the song and her music randomly, which is where all the fun began.
I decided to head over to her twitter page and see what she was up to… and by the twists of fate, she just happened to be giving a free live show for the Pasadena Summer Music Series, right around the corner from my house.  After tweeting about the powerful coincidence of her being in town the same day I just happened to randomly think of her… she replies directly to me, excited to find out that people were actually checking for the show, and asked me to invite some of  my friends along for fun. Welp, if it wasnt the concurrence of her music popping up in the grocery store while she was popping up down the street from me (for free) wasn't enough to make me go… it was the personal invitation to the show that sealed it. I headed home, cooked up a nice dinner, and took the walk around the corner to Memorial Park for her concert.
Long story short? The brisk walk down to the park was so worth it. A wonderful live performance from a lovely little lady under a warm summer sun. Set list included Lullabies, Remember My Name, Loud Noises and two wonderful covers: Nirvana's Come As You Are and The Beatles Here Comes The Sun; a cover she was specifically asked to record for the soundtrack to the upcoming movie Savages. She closed with a wonderful rendition of Live Your Life which I recorded, but my phone failed to record the full sound. Frustrating, but not really bothersome, as she has an upcoming show at Amoeba Music that I will be attending…. and you should probably head out too, if you have the chance. Definitely worth the time.
I love how music works sometimes. Wonderful how it can just manifest directly in front of you from just random thoughts and memories in your heart. These are the times where the awesome coincidences are kind of like signs to go chase the music. And I will do that. While I head to the website to learn more, you can check the goods below:
The Beatles Cover – Here Comes The Sun: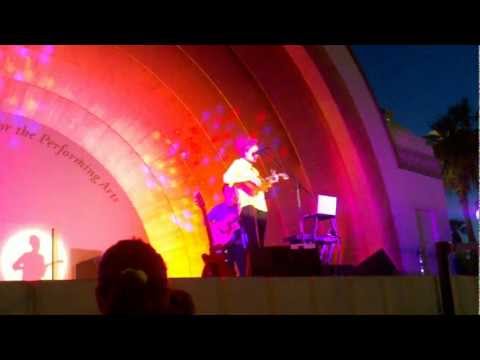 Nirvana Cover – Come As You Are: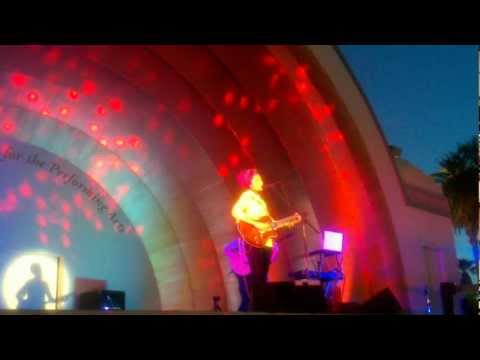 The song that started it all: